Investigador/a en planificación espacial marina y en servicios del ecosistema marino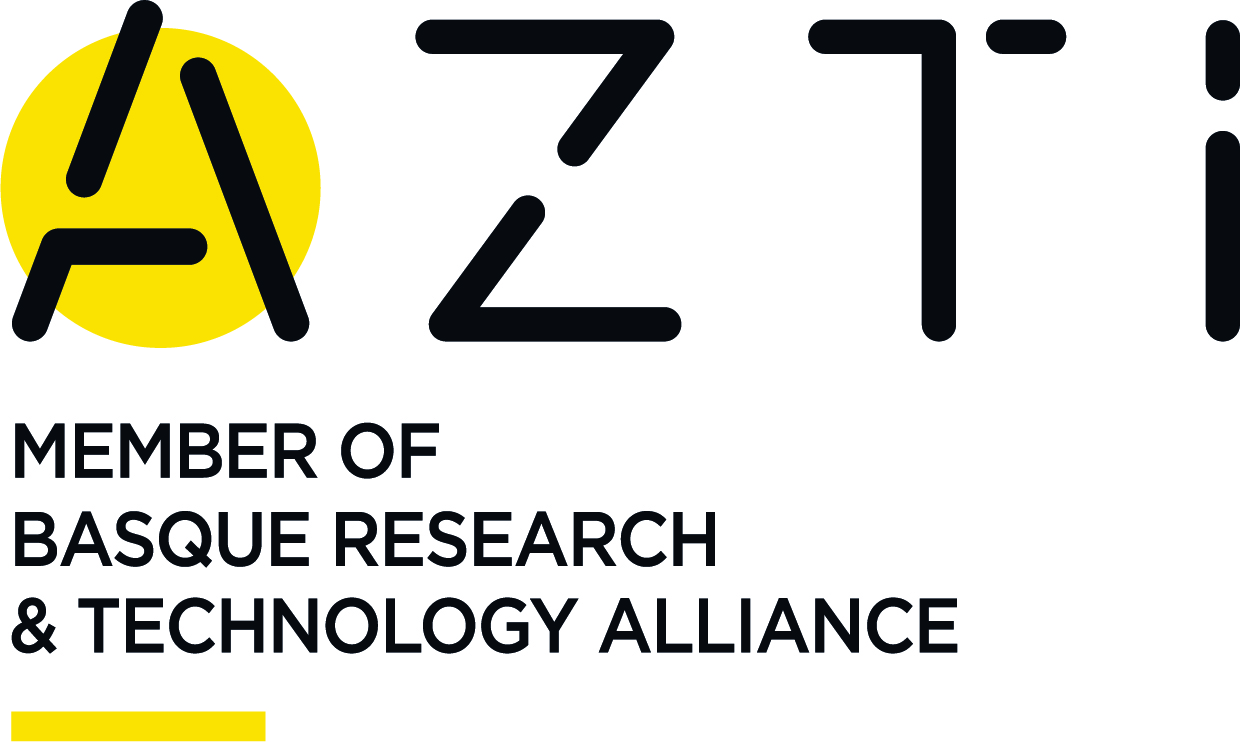 AZTI
Descripción de la oferta
CONÓCENOS:
AZTI es un centro científico y tecnológico que desarrolla proyectos de transformación de alto impacto con organizaciones alineadas con los ODS 2030 de Naciones Unidas. Nuestro propósito es impulsar un cambio positivo para el futuro de las personas, contribuyendo a una sociedad saludable, sostenible e íntegra.
Nos especializamos en el medio marino y la alimentación para aportar productos y tecnologías de vanguardia y de valor añadido basados en ciencia e investigación sólida. Con 40 años de experiencia y una trayectoria avalada por más de 1.316 publicaciones indexadas, fundamentamos nuestra excelencia en nuestro personal investigador, del cual 58% son doctores. Contamos, además, con presencia en 45 países, tres sedes en el País Vasco y un equipo de más de 280 empleados.
AZTI es miembro de Basque Research and Technology Alliance (BRTA), una alianza formada por cuatro centros de investigación colaborativa y 12 centros tecnológicos que busca estimular la colaboración entre las organizaciones que la integran, reforzar las condiciones para generar y transmitir conocimiento a las empresas con la intención de contribuir a su competitividad, dinamizando el tejido industrial y proyectando la capacidad científico-tecnológica vasca en el exterior.
FUNCIONES:
La persona elegida colaborará en los trabajos e investigaciones relativas a la planificación espacial marina, evaluación y mapeo de servicios del ecosistema y conservación de los ecosistemas marinos.
QUÉ BUSCAMOS DE TI
Buscamos persona apasionada en las áreas de investigación propuestas. Una persona positiva, con iniciativa, autónoma, resolutiva, con capacidad analítica y que le guste afrontar retos.
Un profesional que sepa priorizar y gestionar varios proyectos simultáneament
Técnico/a de Energías Marinas
Energiaren Euskal Erakundea / Ente Vasco de la Energía Bilbao-Bilbo, País Vasco / Euskadi, Vasco de la Energía
Mirar ofertas de empleo en: JOOBLE
Job Opportunity – Project & Policy Officer
Home/Asuntos marítimos/Job Opportunity – Project & Policy Officer
The CPMR is currently seeking a Project & Policy Officer who will be part of the Atlantic Arc Commission team, particularly supporting the implementation of the SAFER and CleanAtlantic projects (Interreg Atlantic Area). The position will also involve providing support to other related Atlantic Arc Commission activities and the CPMR work, notably on the EU Fisheries Policy.
A full job description is available HERE.
| | |
| --- | --- |
| DURATION OF THE CONTRACT | 6 months |
| LOCATION | Brussels |
| TYPE OF CONTRACT | VIE contract[1] (French International Internship Programme)1 |
| DEADLINE TO APPLY | Monday 2 November 2020 at 12.00 (CET) |
| INTERVIEWS | 9-13 November 2020 |
| STARTING DATE | 4 January 2021 |
[1] Please read carefully the conditions of the French International Internship Programme in a company.
---
APPLICATION PROCEDURE
Please send an email with the subject: "Application V.I.E. AAC Project & Policy Officer – CPMR" to the evaluation committee email jobs@crpm.org, including the following documents:
your CV (2 pages max, detailing the experience in EU cooperation projects),
a brief cover letter in English (1-2 pages max.)
Candidates could (it is not compulsory) send recommendation letter(s) from a previous job/position(s) related to this offer (or to give references/contacts of previous employers).
Please note that only shortlisted candidates will be contacted for an interview.
If you require further information on the position and tasks you are welcome to contact:
NB: interviews – for shortlisted candidates only – will take place on 9-13 November 2020 through Skype, based on the availability of the selection committee and the candidates.
Senior Natural Resources Management Specialist
Senior Natural Resources Management Specialist
| | |
| --- | --- |
| Job #: | req8691 |
| Organization: | World Bank |
| Sector: | Environment |
| Grade: | GG |
| Term Duration: | 4 years 0 months |
| Recruitment Type: | International Recruitment |
| Location: | Washington, DC,United States |
| Required Language(s): | English |
| Preferred Language(s): | Arabic, French |
| Closing Date: | 10/19/2020 (MM/DD/YYYY) at 11:59pm UTC |

DescriptionDo you want to build a career that is truly worthwhile? Working at the World Bank provides a unique opportunity for you to help our clients solve their greatest development challenges. The World Bank consists of two entities – the International Bank for Reconstruction and Development (IBRD) and the International Development Association (IDA). It is a global development cooperative owned by 189 member countries. As the largest development bank in the world, the World Bank provides loans, guarantees, risk management products, and advisory services to middle-income and creditworthy low-income countries, and coordinates responses to regional and global challenges. Visit http://www.worldbank.org/.
Global Practice Context
Sustainable environment, natural resources management and the blue economy is at the heart of the WBG's poverty reduction and shared prosperity agenda. It promotes a green, clean, and resilient world where natural resources – from forests to fisheries, freshwater, oceans, coastal zones and ecosystems – are managed to support livelihoods and strong economies. It builds a world better prepared for shocks and global challenges, helping countries limit their exposure to resource scarcity and negative health impacts, more-volatile weather patterns, and the long-term consequences of climate change.
The Environment, Natural Resources and Blue Economy (ENB) Global Practice has been set-up to deliver on the opportunities, benefits and outcomes offered by enhanced management of the environment and natural resources. The ENB GP has close to 300 operations under management, representing close to $7 billion, and a growing pipeline of new investments under active development. The practice consists of some 275 staff across the world plus numerous other staff in other Practices and CCSAs that are professionally associated with it.
The ENB Global Practice has five key business lines consisting of Lending and non-lending services in (1) Forests, Watersheds and Sustainable Landscapes ('Green Business line'); (2) Marine, Coastal, Aquatic Resources and Ocean Health ('Blue Economy Business line'); (3) Pollution Management and Environmental Health ('Pollution Management Business line'); (4) Environmental Economics, Policies and Institutions Business line, and (5) Safeguards/ Environmental Risk Management Business line: delivery of effective environmental risk management and sustainability by managing risk at the project level and creating opportunities to advance sustainable development. This includes provision of high-quality and timely safeguards services across the Bank, including current safeguards policies and the effective implementation of the new Environment and Social Framework (ESF). Environment: https://www.worldbank.org/en/topic/environment
Unit Context
The Middle East and North Africa Region (MNA) ENB Unit (SMNEN) comprises of about 25 staff, based in the various country offices in the Region as well as in Washington, DC. All report to a Practice Manager based in DC. The unit manages a full spectrum of environment, climate change, green growth and natural resource, pollution management lending and non-lending tasks, as well as the environment safeguards function throughout the Region.
The incoming staff will join SMNEN. S/he will report to the Practice Manager of the unit. The Senior Natural Resources Management Specialist will be based in Washington DC at the headquarters of the World Bank. S/he will support/lead and drive on integrated land management, land restoration, the work on marine and coastal management, as well as fisheries resources management in countries of the Middle East and North Africa. Working in close collaboration with colleagues in the Unit and other units of the World Bank Group, the Senior Natural Resources Management Specialist responsibilities will contribute to the development of MNA ENB's operational and analytical work on integrated landscape management, land restoration, land degradation, biodiversity as well as integrated coastal zone management and sustainable fisheries management across the MNA countries including business development while task managing a series of operations and analytical work. The selected candidate shall also be in the position to advise and spearhead the development of green and blue bonds including innovative financing approaches such as Debt for Nature Swaps. The prospective candidate may also be asked to provide support to the Reimbursable Advisory Services activities with countries from the Gulf Cooperation Council region.
Duties and Accountabilities
The Senior Natural Resources Management Specialist will be responsible for developing and carrying out integrated landscape management programs as well as supporting projects in marine and coastal management.
The Senior Natural Resources Management Specialist will be required to undertake the following tasks:Contribute to the policy dialogue and strategic communication with counterparts on the green and blue agendas Support the business development in landscape management, as well as marine and coastal managementCoordinate with key counterpart agencies as well as local stakeholders and consultantsPrepare and spear-head innovative financial products such as Green and Blue Bonds as well as Debt for Nature SwapsProvide policy and strategic leadership, quality assurance and vision to the achievement of our natural resource management and green, resilient and inclusive recovery agendas across the Region, thus positioning the WBG at the forefront of the agendaAdvise, at a high-level and technical manner, government and Bank staff on natural resource management, focusing particularly on forestry, landscape management, the blue economy and broader adaptation agendasProvide deep technical skills in environment and natural resources management in the areas of land degradation, biodiversity and as well as marine and coastal resources management. Overall with a strong focus on land managementKnowledge and operational experience in the formulation and implementation of environmental strategies, policy and finance is required, in particular with MNA multi-country experienceAbility to identify long-range goals and objectives, develop strategic approaches, and conceptualize multi-year plans to operationalize and implement these strategies using Bank instrumentsAbility to effectively contribute to, or lead as needed, activities involving multiple disciplines and organizational units, as well as to maintain high service standards under pressure, meet deadlines and accommodate simultaneous demandsSupport practice manager in the budget preparation and discussion with Country Management Units (CMUs)Prepare briefs and talking points on key ENB issues and report, as needed to CMUs, on progress of ENB activitiesRepresent ENB at workshops and events Lead/coordinate ENB feedback and inputs to products/outputs being developedParticipate in respective country team meetings and coordinate closely with the SD Sector leader, as neededLendingTask lead preparation and implementation of complex and integrated operations within the green and blue agendas and involve diverse range of central and subnational stakeholders and departmentsCo-lead or be a technical team member on operations led by other GPs and PGs including development policy operations and IPFsConduct timely project preparation, implementation support missions, catalyze project disbursement and provide technical leadership on ENB related topicsCoordinate operations with development partner activities and development partner technical assistanceNon-LendingDevelop a plan for innovative financing instruments Mobilize grant co-financing for IBRD operations or standalone grant financingTask lead the preparation and implementation of grant financed operations Task lead programmatic ASAs that span a range of topics from green economy to integrated development to institutional strengthening on issues of regional planning and coordinationCo-lead or be a technical specialist on the PASAs or ASAs led by other GPs and PGsCountry and Sector Engagement DialoguesEngage in the preparation of the SCD and CPFParticipate in sector dialogue and business development relative to Green and Blue Economy, NRM, Climate and overall environmental agendaSupport in-country environmental risk management reviews and thematic supervisions, prepare reports, and disseminate lessons learnedMaintain effective communication with government counterparts, (and development partner community and NGOs, as and when required or needed), and other local agencies and organizations on the World Bank activities in the environment sector and provide local perspective and insightsAdvise clients in the Government and consultants on environmental policy and technical matters, and conduct on-the-job and formal training for the clients and consultantsAssist in the design and delivery of knowledge management and training activitiesSelection CriteriaAdvanced degree (PhD or Masters) in natural resources economics / management, marine and coastal zone management, fisheries management, environmental engineering, environmental science, natural science or related field, with a strong preference for candidates with good technical training in landscape program management with a combination of finance/economicsA minimum of 8 years of full-time relevant professional experience in landscape management, land degradation, or forest managementDeep technical expertise in at least three of the following subjects: 1) Forestry, protected area management, biodiversity, 2) coastal zone management; 3) landscape restoration; 4) desertification and land degradationDemonstrated track record in project management / operational skills and familiarity with Bank operational procedures is requiredMinimum overall experience of 5 years in sustainable development financing, policy analysis, public finance, private sector development, strategic planning and budgeting, capacity building and advisory servicesMinimum 5 years of experience supporting development partners or central government agencies in the area of development finance and public institutional governance and capacity buildingSound knowledge of policy, technical, institutional and political economy issues in the natural resources sub-sectors, good understanding of, and prior experience with international agreements and financing instrumentsHe/she must possess an extensive knowledge in government and corporate bond markets, tax policy evaluation, as well as new product development and implementationDemonstrated ability to effectively coordinate activities involving multiple disciplines and organizational units, as well as to maintain high service standards under pressure, meet deadlines, and accommodate simultaneous demands from various sourcesDemonstrated track record managing a portfolio of large-scale investment projects, is requiredDemonstrated ability to lead high-quality analytical tasks that include environmentally-related data and information, linking those analyses to country development priorities and economic impactsSolid understanding and experience in the implementation of green financing and services capacity building projects; policy work with governments, business and financial sectors in green economy, climate change adaptationProven team leadership and project and portfolio management capacityA minimum of 5 years of track record in strategic engagement experience with senior level policy makers (director general level at government ministry or higher) is requiredExceptional ability to identify long-range goals and objectives, develop strategic approaches, and conceptualize a multi-year plan to operationalize these strategiesAbility to build and sustain key stakeholder relationships with government and other key stakeholders; and to integrate divergent viewpoints of multiple external and internal stakeholders into a coherent project/program/strategyAbility to guide clients and/or development partners in identifying key policy issues and optional solutions with a demonstrated ability to bring together different perspectivesA proven track record working with a wide range of stakeholders, NGOs, international organizations, development partners and/or with the governmentExcellent workflow management and task organization skills; able to coordinate all aspects of the workflow of assigned responsibilitiesExcellent written and oral communication skills including the ability to draft concise reports and correspondence, and ability to defend orally and in writing difficult issues and positions to a variety of stakeholdersGood team player who can work as a member of a multi-disciplinary and multi-cultural team, motivate and lead group efforts and network effectively across boundariesWell-developed interpersonal, communication, and writing skills, including the ability to write concisely and translate technical knowledge and ideas into fluent and understandable English as well as FrenchHigh motivation, flexibility, reliability and a proactive approach to working with all staff in a team-driven environment, and initiative and ability to work on his/her ownExperience in engaging with government and private sector counterparts and facilitating deliberations among various stakeholdersWillingness to travel extensively nationally and internationally is required, also to remote areas, including FCV locationsExcellent knowledge of written and spoken EnglishPreference for knowledge of written and spoken French and/or ArabicAbility to work well independentlyStrong social and communication skillsWBG Core CompetenciesAchieves results and identifies mission-driven solutions for the client Develops and implements solutions that show understanding of how clients and/or own work achieves results that are financially, environmentally and socially sustainableShares new insights based on in-depth understanding of the client and recommends solutions for current and future needs of clients Holds self and team accountable for risk management and outcomesPoverty has no borders, neither does excellence. We succeed because of our differences and we continuously search for qualified individuals with diverse backgrounds from around the globe.
Oferta de Empleo. Septiembre
Personal para Cultivo en planta de Mejillón
URGE CONTRATAR UN/A PROFESIONAL DEL CULTIVO DE MEJILLON EN BATEA PARA LA COSTA CANTÁBRICA DE BIZKAIA EN ONDARROA.REQUISITOS IMPRESCINDIBLES EXPERIENCIA EN CULTIVO DE MEJILLON EN BATEAS O LONG LINE DE MÁS DE 5 AÑOS. PREFERIBLEMENTE PROFESIONALES DE GALICIA. DISPONIBILIDAD PARA DESPLAZARSE A VIVIR AL PAIS VASCO. SE OFRECE CONTRATO DE OBRA A JORNADA COMPLETA DE LUNES A VIERNES, EN HORARIO DE 7 A 15H. SALARIO APROXIMADO 1500 EUROS/MES. INCOPORACION INMEDIATA. CONDICIONES A NEGOCIAR.
La referencia es
162020005836
Se encuentra la oferta publicada tanto en LANBIDE como en el SISTEMA NACIONAL EMPLEO